The blog archive provides access to past blog postings from Communications of the ACM and other sources by date.
March 2017
---
From The Eponymous Pickle
Worth taking a look at.  Description in Techcrunch:

Google launches new site to showcase its open source projects and processes   by Frederic Lardinois (@fredericl) ... "

" ... 2,000 Projects and Counting

At Google, we've always…
---
From The Eponymous Pickle
Interesting question on the 'adaptability' of AI.    It can certainly be used today by focusing it to specific problems.  It is being done.  Can it be used to cognitively control large sections of industry that require by their…
---
From The Eponymous Pickle
This relates to the talk I gave yesterday.  Interview In SiliconAngle:

An analytics revolution: the shift to deep learning and cognitive computing   by Tim Hawkins

 With the position of Chief Data Officer being a relatively new…
---
From insideHPC
Today the GW4 Alliance in the UK unveiled Isambard, the world's first ARM-based production supercomputer at today's Engineering and Physical Sciences Research Council (EPSRC) launch at the Thinktank science museum in Birmingham…
---
From insideHPC
Today the Gauss Centre for Supercomputing (GCS) announced that Prof. Dr. Dieter Kranzlmüller is the new Chairman of the Board of Directors at GCS member Leibniz Supercomputing Centre (LRZ).
The post Prof. Dieter Kranzlmüller…
---
From insideHPC
"Besides trying to identify likely drug targets for new HIV treatments, EAFIT's first supercomputer, named Apolo, is being used for everything from earthquake science in a country regularly shaken by tremors, to a groundbreaking…
---
From insideHPC
Today the Ohio Supercomputer Center dedicated its newest, most powerful supercomputer: the Owens Cluster. The Dell cluster, named for the iconic Olympic champion Jesse Owens, delivers 1.5 petaflops of total peak performance. …
---
From insideHPC
Registration is now open for PRACEdays17. The event May 16-18 in Barcelona, Spain. "The PRACEdays17 program will follow the tradition set by the first three editions and will include international keynote presentations from high…
---
From insideHPC
Bill Magro from IBTA gave this talk at the OpenFabrics Workshop. "This talk discusses some recent activities in the InfiniBand Trade Association including recent specification updates. It also provides a glimpse into the future…
---
From The Eponymous Pickle
Found this intriguing because it gave some evidence for a fringe-standardness of some basic components of the smart home.  Been doing some very incremental updating of my smart home.   This stuff is still too expensive for the…
---
From The Eponymous Pickle
 None of us do this well.  Here a Poker Players view,  not perhaps always the best context, from Inc:

How to Get Better At Taking Risks. According to a Former Pro-Poker Player
It's time to start playing to win, instead of playing…
---
From The Eponymous Pickle
Good general piece in InfoQ about how you need to get the information right to do something that looks like AI.  I add that you also need to get the structure of process you are claiming to do intelligently.  Process assurance…
---
From The Eponymous Pickle
From O'Reilly:
Transform the way you approach analytics. By Alice LaPlante
 Download the
free ebook Breaking Data Science Open
, a new ebook by leading figures at Continuum…
---
From The Eponymous Pickle
More on Supply chain management and blockchain.  " .... U.S. retail giant, Walmart, is about to start a major test of blockchain technology for supply chain management, The Wall Street Journal reports. A pilot project, which

This…
---
From The Eponymous Pickle
The VrFocus web site is redesigned, does good coverage of the topic of Virtual Reality.  Commercial and otherwise.


---
From The Computing Community Consortium Blog
The mission of Computing Research Association's (CRA) Computing Community Consortium (CCC) is to catalyze the computing research community and enable the pursuit of innovative, high-impact research. CCC conducts activities that…
---
From Putting People First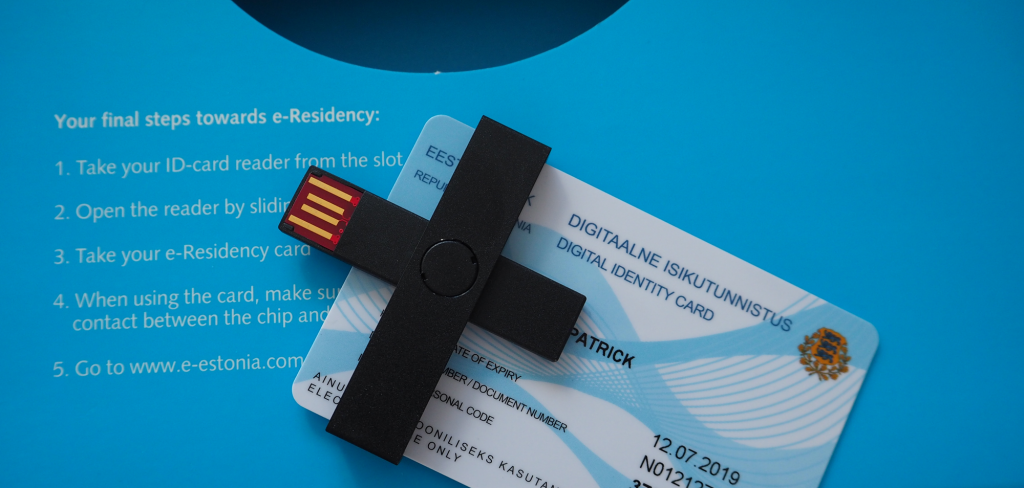 Dan Hill (Associate Director, Arup, London) reflects in a long essay on the meaning of identity in the face of Brexit and Trump and what that implies for strategic design, service design and the infrastructure of everyday life…
---
From insideHPC
"Since the NICE acquisition by Amazon Web Services (AWS), many customers asked us how to make the HPC experience in the Cloud as simple as the one they have on premises, while still leveraging the elasticity and flexibility that…
---
From insideHPC
Pavel Shamis from ARM Research presented this talk at the OpenFabrics Workshop. "With the emerging availability server platforms based on ARM CPU architecture, it is important to understand ARM integrates with RDMA hardware and…
---
From insideHPC
Today Rigetti Computing, a leading quantum computing start-up, announced it has raised $64 million in Series A and B funding. "Quantum computing will enable people to tackle a whole new set of problems that were previously unsolvable…
---
From insideHPC
In previous articles (1 and 2) here on insideHPC, James Reinders described "Intel Xeon Phi processor Programming in a Nutshell" for Intel's 72-core processor. In this special guest feature, he discusses cluster modes and the …
---
From insideHPC
"Grid Engine 8.5's significant performance improvement for submitting jobs and reduced scheduling times will have a profound impact to our customers' bottom line as they can now get more work done in the same amount of time. …
---
From Schneier on Security
Last month at the RSA Conference, I saw a lot of companies selling security incident response automation. Their promise was to replace people with computers ­-- sometimes with the addition of machine learning or other artificial…
---
From Gödel's Lost Letter and P=NP
q Science meets bias and diversity Deborah Belle is a psychology professor at Boston University (BU) who is interested in gender differences in social behavior. She has reported a shocking result about bias. Today I thought I…
---
From BLOG@CACM
A new Computing Research Association report describes the dramatic influx of undergraduates into computer science classes.
---
From The Noisy Channel
In the previous post, we discussed query expansion as a way to increase recall. In this post we'll discuss the other major technique for increasing recall: query relaxation.
Query relaxation feels like the opposite of query expansion…
---
From The Eponymous Pickle
Putting the AI on the edge, that is in the device itself rather than the cloud.  In IEEE Spectrum:

Nvidia wants AI to Get Out of the Cloud and Into a Camera, Drone, or Other Gadget Near You  By Tekla S. Perry ...   Makes sense…
---
From The Eponymous Pickle
Via Data Science Central.

An MIT Press book  by Ian Goodfellow and Yoshua Bengio and Aaron Courville

The Deep Learning textbook is a resource intended to help students and practitioners enter the field of machine learning in general…
---
From The Eponymous Pickle
I was reminded of IFTTT  new Open Platform. and also now with analytics.

Integrate quickly with hundreds of services
It's easy to put familiar brands and new experiences in front of your users, from the latest bots and IoT, to…
---
From Computer Science Teacher – Thoughts and Information From Alfred Thompson
Take a look at these two equations. I found the first one on Facebook. The second is my first attempt at rewriting it for the computer. What is the answer?
Well the first answer is 1. The second answer is 9. How is that possible…